Catalyst Foundation (formerly Seniors Information Service) in partnership with Turkindi Inc. (The Indigenous Information Network of SA) launched the Aboriginal Services Online Directory (www.aboriginalservicesdirectory.com.au).
The Aboriginal Services Directory provides up-to-date listings of Aboriginal Organisations, Aboriginal Businesses (owned or part owned) and non-Aboriginal Organisations and businesses providing social and community services to Aboriginal people. Currently, over 160 organisations are listed on the Aboriginal Services Online Directory.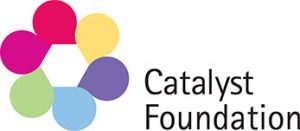 CATALYST
click here to open our website in a new page
Our Role
We are a volunteer support based organisation that translates complex service systems to a wide variety of people, promoting self-advocacy to access social support systems and building individual capability, particularly around digital literacy.
We recognise a life cycle approach and that some people move in and out of states of vulnerability.
We seek to build capacity and resilience for and in people to address their own challenges and needs as well as advocating effectively for services at a systemic and individual level.
Our Message
Our Future is full of possibilities as we work with and respond to the communities needs and aspirations
Our Future has its genesis in our history of being a known, trusted and independent service
Our Future will be enriched by creating and developing partnerships and collaborations with other like-minded organisations
Our Future builds on our values and commitment to be recognised as offering inclusive services and helping those most vulnerable
Our Future will be enhanced by being a responsive and flexible organisation constantly seeking to improve our services and finding innovative ways to deliver beneficial outcomes in the community for older people and people living with disability.

TURKINDI INC
click here to open our website in a new page
Turkindi is the Aboriginal Information Network Association of SA.
Ours is an informal network of Indigenous and non-Indigenous Australians who, through their work, are directly involved in assisting Indigenous Australians in finding meaningful employment, training, education or information relating to Indigenous service providers and events state wide and nationally.
Some of the areas we aim to cover are:
To co-ordinate information to Indigenous clients and community of the full range of employment and training opportunities available to them.
To facilitate the awareness of career assistance for adults and youth within schools through dissemination of of information. It is not envisaged this will include development of career material but distribution of such.
Operate in conjunction with all currently funded and other agencies working in the fields of employment, training, education and awareness.
Provide services to industry by advising and assisting in understanding the benefits of employing/training Indigenous labour.
Assist with the networking and flow of relevant information to the Indigenous communities and service providers in SA